Vishwaroopam 2: Kamal Hassan Resumes Shoot For His Republic Day Release In Chennai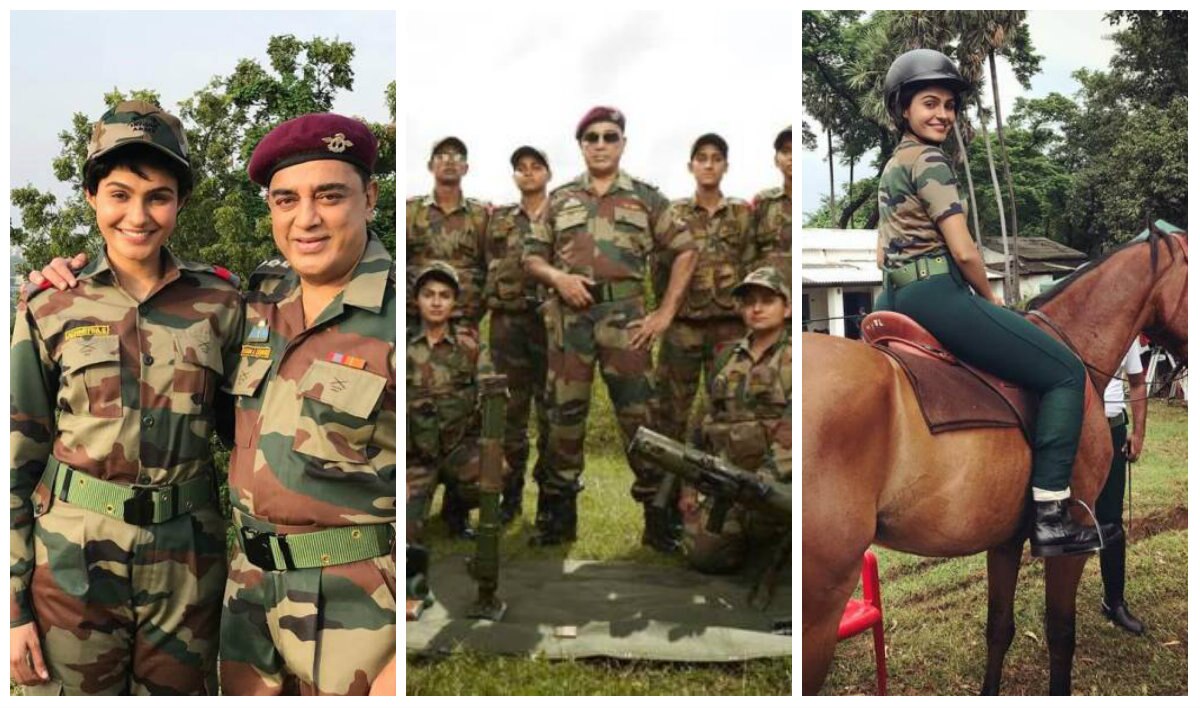 Along with being the host of the TV reality show Bigg Boss of the South industry, the actor has also been busy creating ripples in politics. And South superstar Kamal Hassan has been making fans wait since long for his upcoming spy-thriller film, Vishwaroopam 2. The film has long been delayed but the actor is set to make it in time for the 26th January release date. The last stint of the shooting is happening in Chennai, and we have some of the pics here as Kamal Hassan proudly poses in the army uniform. The Officers Training Academy in Chennai is the only academy the trains women, and Andrea Jeremiah who will be seen as an aide to Hassan in the film, is also shooitng there.
Having been busy over the past few months with other commitments like Bigg Boss and more, the South superstar saw the shooting of his film stall on many an occasion. However, Mr Haasan has sped up the shoot, resuming the final schedule of Vishwaroopam 2, which should be finished in the next couple of days. The film's post-production should also be completed pretty soon as the work on the rest of the film is already near completion. And the film's trailer can be out as soon as mid-December. The film that stars Pooja Kumar and Andrea Jeremiah in pivotal roles is being shot in Hindi and Tamil simultaneously. ALSO READ: Not Rajinikanth's 2.0, But Kamal Haasan's Vishwaroopam 2 To Clash With Akshay Kumar's Padman On Republic Day
However, though Akshay Kumar – Rajinikanth starrer 2.0 won't be the film it clashes with, it does have Akshay Kumar's Padman in line. The Republic Day releases are looking very promising this far. Which film are you planning to watch? Let us know in the comments below.