Saptagiri LLB Movie Review: Critics Give A Thumbs Down, Feel The Film's Narration Is Weak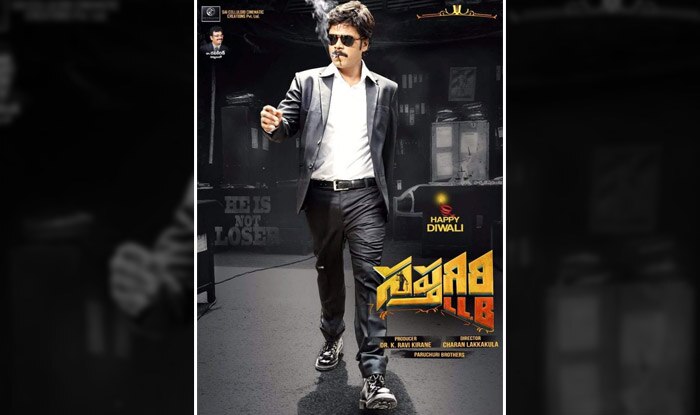 Helmed by Charan Lakkakula and bankrolled by Dr. K Ravi Kirane, the much awaited Telugu film Saptagiri LLB, which stars actor Saptagiri, has released today. In the film, Saptagiri essays the role of a struggling (Hyderabad) lawyer, who is desperate to have some money and fame. Besides Saptagiri, the film also features Kashish Vohra, Saikumar and Shakalaka Shankar. For the uninitiated, Saptagiri LLB is an official remake of Bollywood blockbuster Jolly LLB starring Arshad Warsi, Boman Irani and Amrita Rao. Saptagiri's film has received mixed reviews and ratings from its audience, let's take a look at what the critics have to say.
The Hans India: The makers have taken the core point of the Bollywood film and remade it in Telugu. Most of the scenes in the original were not retained in the Telugu version of the film. With the added commercial elements, the film looks like a pakka B and C centre movie. Sapthagiri carried the film on his shoulders and impressed everyone with performance, dances, stunts etc. The film was written keeping Sapthagiri on the mind which is a good thing. Every scene suited him well. The film's narration is weak and had it been racy, it would have appealed more to the audiences. The court-room drama clicked well and it is a major highlight of the movie. With some decent performances, the film is a one-time-watchable flick. ALSO READ: (Katrina Kaif Has A Near Death Experience While Shooting For Salman Khan's Tiger Zinda Hai)
Times Of India: Those who come to the theatres expecting a generous dose of comedy because of Sapthagiri playing the lead role, will be disappointed as there is not much scope for it although Shakalaka Shankar does provide a few laughs in the first half. Sapthagiri does a decent job but the show-stealers are clearly Sai Kumar and Shiva Prasad who plays the judge. These roles were portrayed by Bomman Irani and Saurabh Shukla in the original and it's not an easy job to step into their shoes. But Sai Kumar and Shiva Prasad have done an outstanding job. Kashish Vohra does not have a substantial role whereas Gollapudi Maruti Rao and LB Sriram impress in their cameos.
123telugu.com: The entire first half is dodgy and has nothing much interesting going its way. The way Saptagiri gets involved in the case and challenges Sai Kumar is shown in a very silly note. Yet another drawback of the film is that the court case gets serious only in the second half and all the scenes showcasing Sai Kumar and Saptagiri's arguments during the first part have no weight. The film clearly does not have the emotion or depth which the original Hindi film created.