Neena Gupta On Masaba Mantena's Open Letter : I'm Very Happy With Her Response And Liked The Way She Wrote It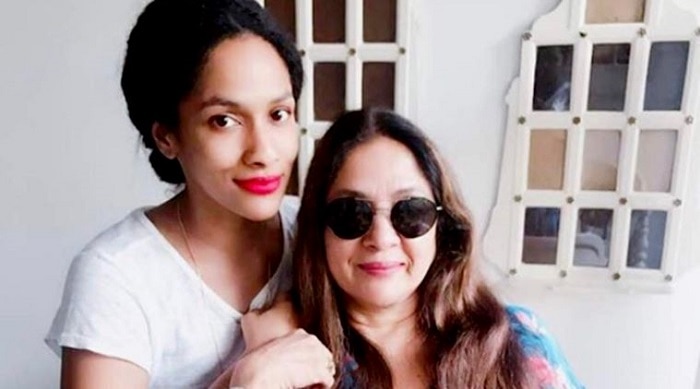 Masaba Mantena's mother, Neena Gupta came out in support of her daughter after she got mercilessly trolled for coming out in support of Supreme Court's decision to ban firecrackers this Diwali. She was subjected to cyber bullying and called, "B@#%ard Child" and "Illegitimate West Indian. She had the prefect reply for all the trollers. She literally shut them up with an open letter. She began her letter stating, "Like every other issue in this country, big or small, trolling and bashing began," further adding that she is an illegitimate product of two of the most legitimate personalities.
Neena said that she was very happy with the way Masaba gave it back to the trollers. "It doesn't annoy me at all. People who have nothing to do and are jealous of you want to malign you, such people are everywhere, it's not surprising at all. I am very happy with her response; I really liked the way she wrote it," she told Pinkvilla, in an interview. She further added that she didn't get affected with the incident at all, as she didn't read the trolls. "I am not affected at all because I didn't read it, because I am not on twitter." (ALSO READ: After Asking For Work On Instagram, Neena Gupta To Make A Comeback With Her Cult Show Saans)
Masaba, who is the daughter of actress Neena Gupta and cricket legend Vivian Richards , took to her social media accounts to share an open letter. Read it below, if you haven't.
Following her strong worded post, many celebrities including Sonam Kapoor, Huma Qureshi, Harsha Bhogle and Atul Kasbekar applauded her for it and supported her stance. While Sonam and Huma retweeted her post and said that she makes them proud, Harsha said, "These trolls are sad people, Masaba. By ignoring them you take away the only power they have." Ace fashion photographer, Atul, on the other hand said, "Ur a class act Masaba. There's enough and more people who root for u Big hug."