Katrina Kaif Reveals Her Action Avatar Making Us All The More Eager To Watch Her In Tiger Zinda Hai (Video)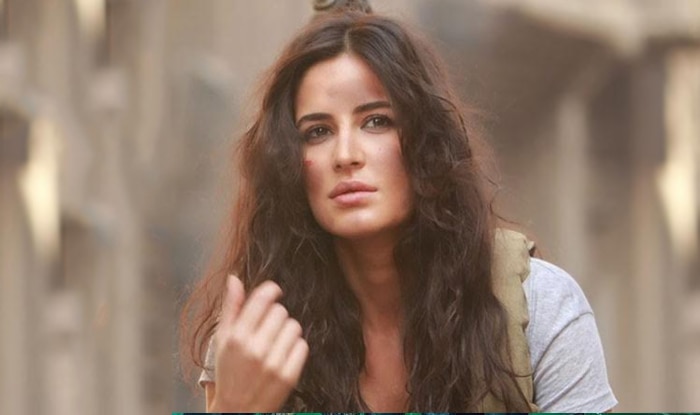 Katrina Kaif trained hard for her role in Tiger Zinda Hai. She, along with Salman Khan, plays a spy in the film. While in the prequel, Ek Tha Tiger (2012), the two were part of different teams, the Ali Abbas Zafar's actioner will see them join forces to rescue Indian nurses abducted and brought to Iraq, by an international terror group. You can expect lot of action from both the stars. There have been ample reports of how hard Salman and Katrina have trained for their parts. And now, we have a video with Katrina kicking some butt, just giving us a hint at how she has aced the action in Tiger Zinda Hai.
The actress took to social media to post a clip, where she is seen in action, with her trainer. The caption is rather interesting and can act as an inspiration to all women and a reality check for all men who think that women are weaker. With the post, Katrina wrote, "It's Not the size of the person that matters in the fight….it's the size of the fight in the person (sic)."Check out the post below: ALSO READ: Salman Khan Moon-Walks A La Micheal Jackson To Impress Katrina Kaif While Shooting For Tiger Zinda Hai Song Dil Diyan Gallan (VIDEO)
Apart from Tiger Zinda Hai, Katrina will also be donning an action avatar for her next film Thugs Of Hindostan where she stars along side Aamir Khan, Amitabh Bachchan and Fatima Sana Shaikh. The crew is already off to Thailand for the next schedule and Kat is slated to join them soon after Tiger Zinda Hai releases. We cannot wait to see what the actress has in store for us on December 22 and her next few projects. From what we have heard, read and seen so far, she is all set to be revelation! Bring it on, girl!