Fukrey Returns Quick Movie Review: Pulkit Samrat, Varun Sharma, Manjot Singh, Ali Fazal's Film Is Low On Comedy But High On Entertainment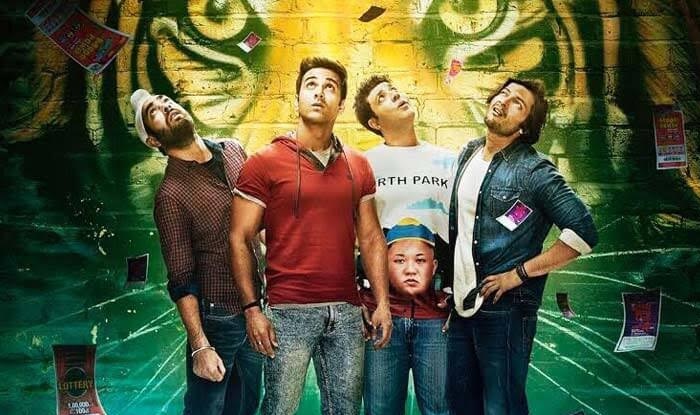 Director Mrighdeep Singh Lamba, who directed Fukrey (2013), is back with Fukrey Returns. The film brings together the original cast, which had endeared itself to the audience through some interesting nuances of their unique personalities. The Fukras – Hunny (Pulkit Samrat), Zafar (Ali Fazal), Choocha (Varun Sharma) and Lali (Manjot Singh) are also joined by their arch-enemy Bholi Punjaban (Richa Chadda) in the sequel. The makers have promised us mayhem this time again in a film that boasts of more than just comedy. Is Fukrey Returns as interesting as the first one or is it a sequel that shouldn't have been made?
India.com film critic Smrity Sharma is watching the film right now and here's her review of the first half of the film.
Smrity says, "The film starts giving you a fun flashback of all that happened in Fukrey before taking ahead the story. Fukrey Returns starts one year later, with all the four leads – Hunny, Choocha, Lali and Zafar going about a normal life. Choocha is still seeing cryptic dreams, Hunny is still making sense out of it to put their lottery bets on, they have Lali and Zafar's support as well. Where the former is dreaming of starting his own cafe and the later is pursuing his career in music. Their routine life is shaken when Bholi Punjaban comes back into their lives. She declares this 'payback time' and is determined to get back all that she has lost, thanks to the fukras. The ditch is deeper, dangerous this time and as entertaining as their previous outing together. Will the fukras be able to get out of this mess without getting their own fingers dirty? Will Choocha's dreams be able to save them this time as well or will his new gift of 'Deja Choo' come to their rescue? All this and more awaits us in the second half of the film.
"So far, the film is pacy and keeps you gripped and entertained throughout. Although it lacks rib-tickling moments and is laced with just a few laughter-inducing moments, Fukrey Returns promises to be a decent watch."
Do stay tuned to India.com for the full review.