Bigg Boss 11, 13 October 2017 Episode Preview: New Captain Vikas Gupta Nominates Hina Khan As Worst Performer?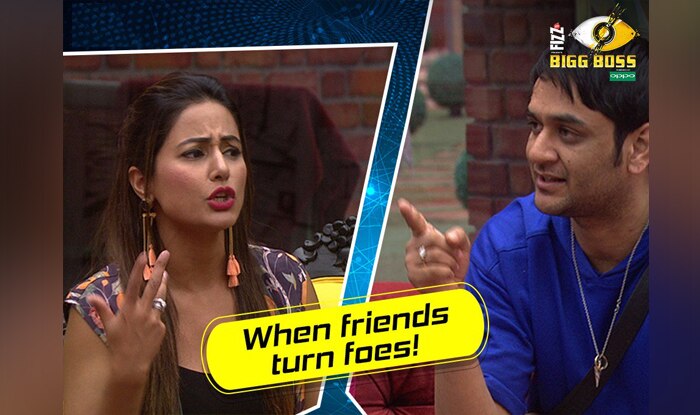 Drama intensifies in Salman Khan's Bigg Boss 11. Last we saw that Hina Khan in the previous episode misunderstands Bigg Boss' instruction and gives wrong information to her inmates, due to which everyone nominates her for captaincy without knowing what was the nomination for and regret their decision later. So, they later unanimously nominate Vikas Gupta, replacing Hina.
Going by the recent episodes, we have figured out that Vikas has found a new enemy in the Bigg Boss house; it's not Shilpa Shinde anymore but Hina. When Vikas performed for the captaincy task against Puneesh Sharma, he won the task and has now become the first captain of the house. ALSO READ: (Kangana Ranaut's Directorial To Commence In June 2018?)
Things have been not going well between Vikas and Hina since the time the latter patched up with the drama queen Arshi Khan. In tonight's episode, things are just going to worsen as the TV producer, who is now the new captain of the house, will be given a choice to pick the worst performer in the 'Royal Task' and surprisingly, Vikas will take Hina's name instead Shilpa. Due to this Hina will not only be put behind bars but also be nominated for the next week. Watch this space for more updates on Bigg Boss 11.