An Insignificant Man Trailer Out: Arvind Kejriwal's Documentary Set To Hit The Screens In November This Year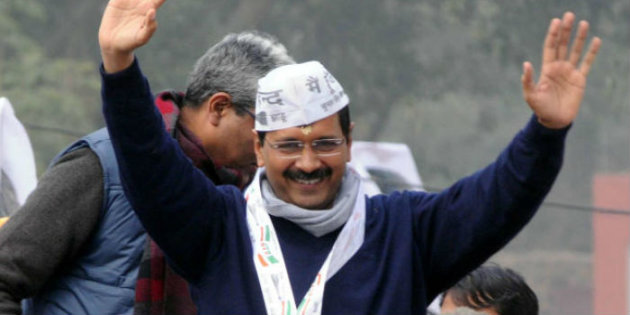 With a lot of biopics and documentaries making their way into cinema of late, there is a new one to come and it is one that will receive just as much hate as it will love. Inclining towards the political scene in India, Arvind Kejriwal is getting his own biographical film, which is being globally released by Vice media. There have been plenty of speculations regarding Kejriwal and his political stance on certain things, and his infamous feud with the BJP and PM Narendra Modi, which the documentary will seemingly clear.
The documentary titled An Insignificant Man, and the 58-second trailer lives up to the film's title. The film was an official selection to be screened at the Toronto International Film Festival 2016, and is soon set to hit the Indian screens. This political thriller sheds light on the Kejriwal's journey from a social activist to a renowned politician. With the politically factual situation surrounding the film, there were many censorship issues that came with as well.

Finally, the film is being released on a global platform to make people aware of the political system and Kejriwal's relevance to it. The trailer of the film is brief and is enough to out across the intended message. The Vina Shukla and Khushboo Ranka directorial will hit the Indian screens on November 17 this year. How eager are you to watch the film? Let us know your thoughts in the comment section below.